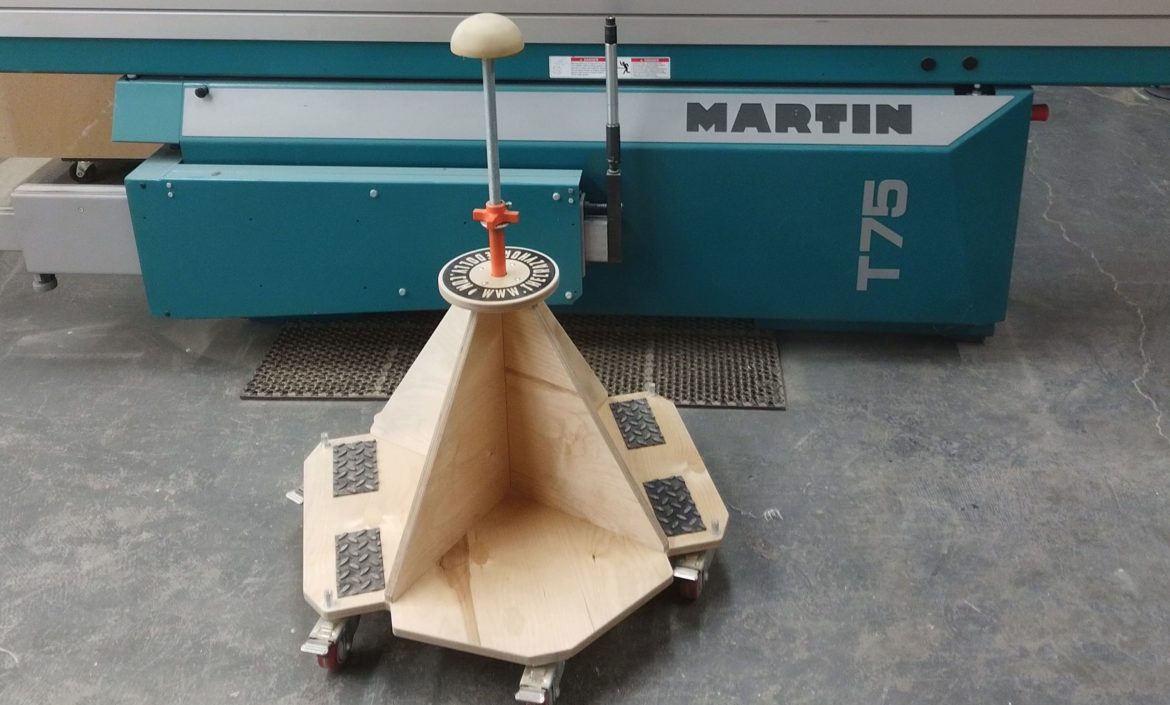 Crazy Horse Dolly
I thought I had it all with my vacuum panel lift. That was until I discovered the Crazy Horse Dolly. This simple shop accessory is a must-have in my shop. It is faster, more flexible, and has an unlimited range. And, except for the occasional whinny, it is a whole lot quieter than the vacuum lift. We actually have taken down the vacuum lift and are preparing to put it to pasture.
You are invited to attend a workshop and build your own Dolly. This is what is included:
Take Home a Dolly!   $250
Demonstrate modeling the dolly in SketchUp.
Demonstrate creating the parts in Vectric Aspire.
Discuss toolpaths, tooling, and create Gcode.
All materials are provided – hardware kit, prefinished Baltic Birch, locking casters (6), misc hardware. Contact me by email if you are interested in making a personalized custom collar for your dolly.
Lunch is included.
Go Home Alone…   $50
Hang out with fellow woodworkers and learn about CAD/CAM software and CNC.
Lunch is included.